Views: 304
Read Time:
1 Minute, 5 Second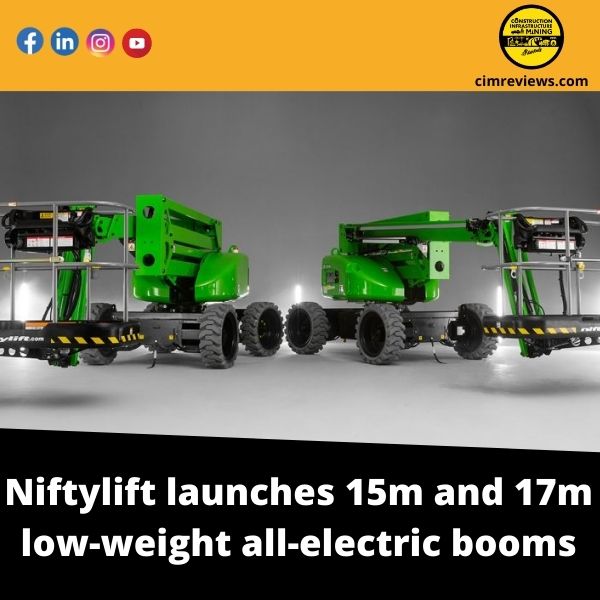 The HeightRider 15E (HR15E) and HeightRider 17E are two new light-weight all-electric booms from Niftylift (HR17E).
The new HR15E and HR17E lift two people and their tools to working heights of 15.7m and 17.2m, respectively, or a 9.4m working outreach.
Both machines are under 5 tonnes and combine innovative weight and space-saving design with an excellent turning circle to provide exceptional on-site manoeuvrability and lower transportation costs for rental companies.
Their 180° rotating cage and fly-boom, combined with fully proportional multi-function controls, provide exceptional precision when positioning the cage, making tasks faster and easier.
Due to a super-efficient battery power system with an all-electric drive, their batteries will last four times as long as standard battery-powered machines. As a result, they can do significantly more work on a single charge while lowering operating costs. All of this, combined with the HR15E and HR17E's standard non-marking tyres, make the HR15E and HR17E extremely versatile. They're equally at home working inside or out, but they're especially useful in areas where emissions or noise are restricted.
They feature Niftylift's ToughCage and multi-award-winning SiOPS protection, which prevents involuntary machine movement by stopping machine movement as soon as the operator is pushed onto the control console.