Views: 184
Read Time:
1 Minute, 21 Second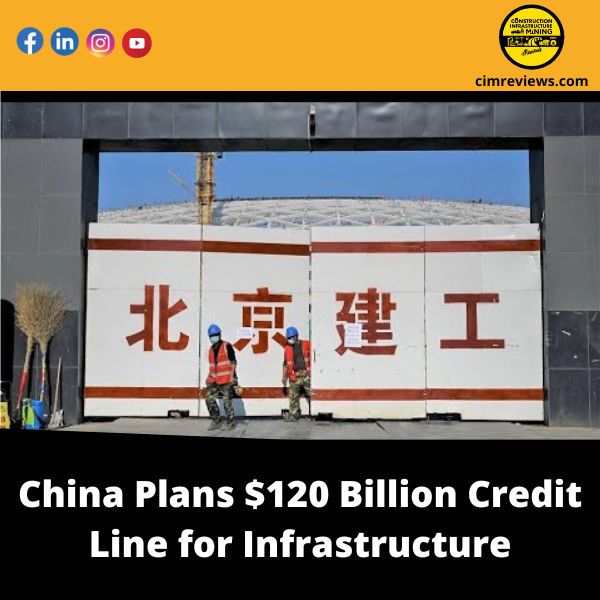 Beijing is once again turning to state policy banks to help rescue a strained economy, ordering them to provide 800 billion yuan ($120 billion) in funding for infrastructure projects.
The stimulus, announced at a State Council meeting chaired by Premier Li Keqiang, could help finance a significant portion of infrastructure costs this year and provide some relief to local governments grappling with falling revenues.
President Xi Jinping has called for an all-out effort to boost infrastructure this year, resorting to an old playbook of boosting growth through public investment. However, financing the extra spending has proven tricky, after a drop in land sales and widespread Covid outbreaks hit government revenue.
"We think the three key ingredients for investment — projects, financing and incentives — are falling into place this year," said Ding Shuang, chief economist for Greater China and North Asia at Standard Chartered Plc. "Additional 800 billion yuan loans from policy banks will help fill the funding gap, if any." Standard Chartered forecasts infrastructure investment to grow 10-15% this year, though that may still not be enough to offset headwinds to economic growth. Bloomberg Economics estimated that China's infrastructure spending reached 23 trillion yuan in 2021.
Beijing's calls for faster implementation of growth-boosting policies have intensified since official data showed economic activity contracted in April and unemployment rose sharply. High-frequency indicators suggest the slide continued into May, prompting Li to warn last week of the risks of a possible year-on-year contraction in the second quarter.
Construction, Infrastructure & Mining Group Media Publications
https://anyflix.in/, https://legalmatters.in/ & https://ihtlive.com/