Views: 253
Read Time:
4 Minute, 55 Second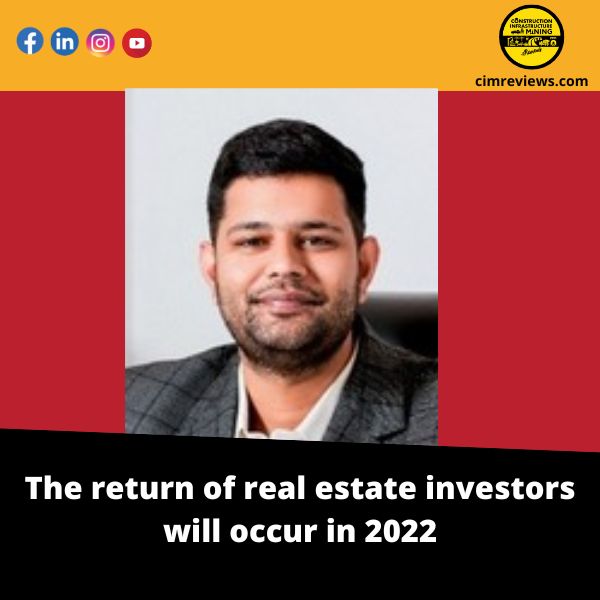 The epidemic had created a sense of urgency for home purchases, which led to a peak in housing demand that lasted for more than two years. Late real estate equities, on the other hand, have underperformed; developers are raising the prices of their properties; and mortgage interest rates have started to rise. Is the fantasy of real estate over? Let's examine the underlying principles.
In Q1 2022, housing sales reached an all-time high since 2015, according to a recent report by a reputable real estate expert. The main 7 cities in India alone sold over 99,500 properties. It is noteworthy that the consultant ignored sales in tier 2 and tier 3 cities. Compared to the first quarter of previous year, sales in only the top 7 cities increased by 71%.
Despite the fact that there were still many interruptions in people's lives, this sales performance occurred. The labour market has opened up as a result of the Covid-19 pandemic's less severe effects, and employees in the IT sector are benefiting from considerable pay increases and better job security.
In cities like Bengaluru, Pune, Hyderabad, Chennai, and several tier 2 and tier 3 cities, the IT sector is a significant economic driver as well as a housing demand driver. The need for office space in India, which had fallen during the first and second waves, has started to rise once more as more businesses are sending employees back to the workplace. To accommodate both new hires and existing employees, they need extra space.
Indians are leaving their home cities, where they had fled to escape the worst of the plague, and heading back to work in response to the clarion call. The need for housing in the larger cities is thus rising sharply. The majority of demand is still coming from end users, but we are now observing an intriguing new trend: real estate investors are making a comeback.
Factors that will increase housing demand include:
Greater trust and confidence in real estate – By promoting greater accountability, RERA has restored trust in Indian real estate;
Rapid urbanisation – Urbanization in India stood at 35% in 2020, up from 31% in 2010, and will likely reach 40% by 2030.
Rising working population: In 2011, 61 percent of Indians were employed, and that percentage is expected to rise to 65 percent by 2036. Massive inherent demand: India already faces a housing shortfall of nearly 28 million urban dwellings.
*Affordability – The ratio of home loan payments to income dropped from 58 percent in FY08 to 28 percent in FY22
*Coming infrastructure – Investment in the nation's infrastructure, which is one of the biggest drivers of real estate development as well as housing demand, will surpass USD 1.4 Tn by 2027 *
High appetite for real estate investment – From the middle class and higher, real estate accounts for more than 40% of investment portfolios in the majority of Indian families.
The investor's return
Real estate investors had shied away from the housing market for a number of years due to the stagnant value of properties, favouring instead commercial real estate. They are now again focusing on housing, particularly since that RERA has cleaned up the housing market.
The fact that housing prices are now rising after staying static for more than 4 years is one of the biggest draws for investors. There are good chances for capital growth, and rental demand is rising quickly now that the pandemic's grip on the rental property market has loosened.
Before prices rise even further, investors are eager to lock in the current levels. Investors are once again focusing their attention on the housing market because, despite the stock market's continued volatility and unpredictability, high-quality residential real estate maintained its value even during the worst of the pandemic.
Housing is now viewed by investors as a more solid, stable asset class. They can be recognised by the types of inquiries they make as well as their skilled negotiation strategies. Brokerages and developers' sales teams have revealed that between 20 and 25 percent of the serious inquiries over the past few months have come from investors.
They are mostly drawn to developments by reputable national and local developers who can completely guarantee on-time project completions, high-quality construction, and the best amenities and facilities. Investors are comfortable considering under-construction properties if the project is being undertaken by such a developer.
What about investing?
If you already own a home, it is now necessary to consider if purchasing a second or third property only for rental income and capital growth. As you consider this attractive option, keep in mind that future price increases will be caused by increased building costs. There is still time to lock in the current home loan interest rates and relatively inexpensive property prices.
Adopt the strategy of experienced investors who favour properties that are still being built by top-tier builders. They offer you a lower barrier to entry and higher potential for profitability. Price increases for homes that are still being built also occur naturally and concurrently with project completion. Be careful to only purchase homes that are currently being built by reputable builders.
The housing market is about to experience a huge growth spurt. The continuously rising cost of purchasing homes has not yet had an effect on demand. Numerous Indians will invest in profitable housing during the next 12 to 18 months in order to guarantee their financial futures.
Property prices are about to undergo a significant shift as a result of the return of real estate investors, who will snap up all the best possibilities. Don't miss the opportunity to grasp it.
Group Media Publication
Construction, Infrastructure and Mining
General News Platforms – IHTLive.com
Entertainment News Platforms – https://anyflix.in/
Legal and Laws News Platforms – https://legalmatters.in/
Podcast Platforms – https://anyfm.in/