Views: 145
Read Time:
3 Minute, 19 Second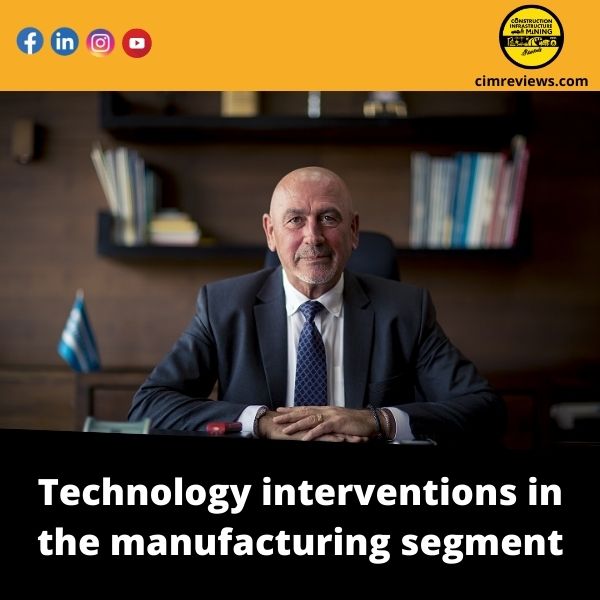 The progress and innovation of technology has always pushed the manufacturing sector. The revolutionary benefits of modern technology are assisting manufacturers to decrease human interaction, increase plant productivity, and gain a competitive advantage. Examples include big data analytics and advanced robotics.
The future of manufacturing will be shaped by sophisticated technologies like artificial intelligence (AI), the internet of things (IoT), and 3D printing, among others, which will reduce production costs, increase productivity, and reduce errors. A manufacturing facility's success depends on productivity, hence each company is expected to invest much in these technologies.
Industry 4.0: The internet of things (IoT) is being quickly adopted in the manufacturing and industrial sectors, giving plant owners the chance to boost efficiency and reduce complexity. There will be 25 billion Internet-connected gadgets by the year 2020. IIoT combines a number of technologies, including machine learning, big data, sensor data, cloud integration, and automated manufacturing. Plant managers can reduce downtime and increase process efficiency by using the technology for proactive and predictive maintenance, real-time monitoring, resource optimization, supply chain visibility, cross-facility operations studies, and safety. The frequent maintenance and repairs that plants require to run efficiently are crucial. However, not all machinery and gadgets need to be maintained equally.
Big Data Analytics: Big data analytics can offer a variety of approaches to enhance the efficiency of manufacturing operations, enable product customisation, and enhance the performance of assets. According to a recent Honeywell poll, 68% of American firms are currently using big data analysis. Big data analysis can help these manufacturers make decisions by providing information on productivity and waste efficiency, which will save operating costs and improve overall performance.
Machine learning and artificial intelligence (AI): For many years, firms have employed robotics and mechanisation to boost productivity and lower manufacturing costs per unit. Production teams are using AI to analyse data, gain insights, replace inventory, lower operating costs, and provide seamless quality control throughout the entire manufacturing process. The time of mindless robots performing repetitive factory jobs has passed. Robots and humans may now work together to create agile manufacturing processes that continuously learn, develop, and make informed manufacturing decisions thanks to AI and machine learning. Therefore, manufacturers can employ intelligent automation and industrial robotics to manage repetitive processes and concentrate their time and resources on revenue-generating activities like research and development.
3-D Printing: High-end industries like aircraft, mining, machinery, cars, weapons, commercial and service machines, and other industrial equipment are predicted to be significantly impacted by 3-D printing, also known as additive layer manufacturing. With the aid of this ground-breaking technology, producers can create real objects using intricate digital blueprints saved in 3D computer-aided design (CAD). Real objects can also be printed using materials including rubber, nylon, plastic, glass, and metal. For medical research, 3D bioprinting made it possible to produce living tissues and functional organs. 3-D printers provide more than traditional production methods since they can make intricate shapes and designs for no extra expense. Additionally, manufacturing as a service (Maas) is becoming more and more popular as a result of the expanding uses of 3D printing in the manufacturing industry.
By doing away with the necessity for intricate prototypes, virtual reality (VR) streamlines the process of product design. To visualise their designs digitally and address any issues before commencing production, designers and engineers use virtual reality to generate realistic product models. These digital drawings, simulations, and integrated devices can all be reviewed and interacted with by customers, which drastically cuts down on design time. For instance, automakers are already adopting virtual reality to test their vehicles early in the process of vehicle development, cutting down on the time and expenses involved in modifying designs, tolerances, and safety features.
Construction, Infrastructure and Mining Group Media Publication
General News Platforms – IHTLive.com
Entertainment News Platforms – https://anyflix.in/
Legal and Laws News Platforms – https://legalmatters.in/
Podcast Platforms – https://anyfm.in/