Views: 175
Read Time:
1 Minute, 12 Second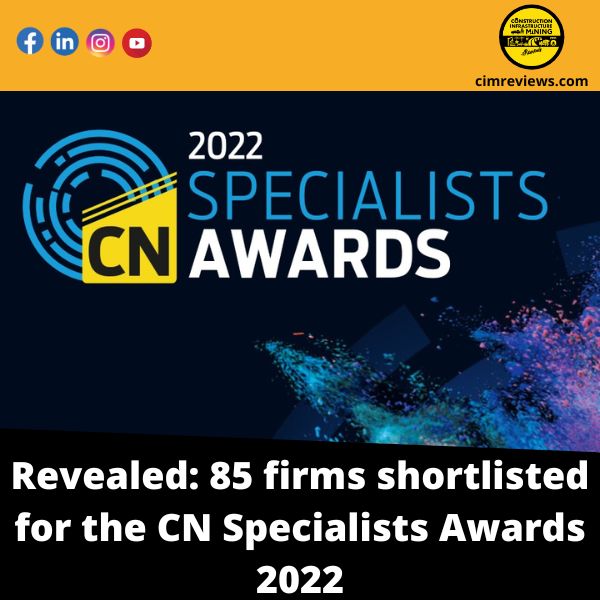 The CN Specialists Awards shortlist for 2022 was announced today.
There were a total of 141 participants who made it past the first stage of evaluation, with 85 companies represented across 21 categories.
AR, a demolition expert, tops the field with the most nominations, with nominations in seven different categories. It has been nominated for prizes in Training, Health & Safety, and Innovation Excellence, as well as Project of the Year and two Specialist of the Year. The company is also up for the night's most prestigious award: Outstanding Contribution to Specialist Construction.
Erith Group is right behind them, with six nominations in the Demolition and Ground Engineering Specialist of the Year categories. It's also up for Specialist Contractor of the Year with a turnover of more than £25 million, as well as Health & Safety and Training Excellence. Finally, a young Erith employee has entered the Apprentice of the Year competition.
Civil engineering and groundworks expert Galldris Services, demolition specialist John F Hunt, engineering contractor Kilnbridge, and mechanical and electrical contractor NG Bailey each received five shortlistings.
A panel of 90 specialists representing a wide range of disciplines from across the building sector judged the entries.
The winners in each category will be revealed at a black-tie dinner on September 22nd at The Brewery in the City of London.
Construction, Infrastructure & Mining Group Media Publications
https://anyflix.in/, https://legalmatters.in/ & https://ihtlive.com/