Views: 325
Read Time:
1 Minute, 17 Second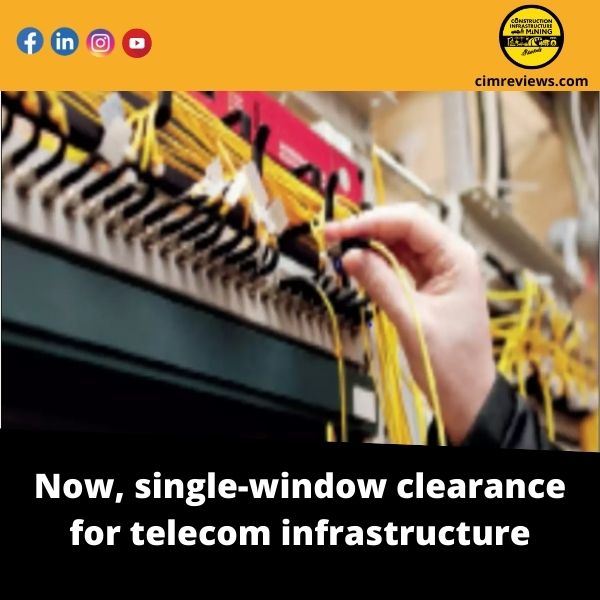 Gandhinagar: The Gujarat government released its Telecom Infrastructure Policy 2022 on Friday, streamlining the procedure for obtaining authorization from government ministries to establish up underground and overground telegraph installations.
To provide single-window approval for such projects, all departments and offices responsible for issuing permissions for optical fibre networks and mobile towers have been consolidated under one roof.
According to a government statement, the state government's telecom infrastructure policy reflects the goals of the Union government's Right of Way (RoW) policy, which aspires to build a robust information and broadcasting infrastructure using cutting-edge technologies.
According to a government statement, in today's world when digital communication is critical, the state government is committed to ensuring that underground telegraph infrastructure (UTI) and overground telegraph infrastructure (OTI) can be established quickly and without bureaucratic red tape.
According to a government statement, the process for obtaining approval has been put online, and a maximum duration of 60 days has been set to decide on applications to establish UTI and OTI. The state government has also done away with the various rules that different departments used while giving these approvals.
With the implementation of the state government's new RoW strategy, growth will accelerate due to the improved ease of e-transactions and higher internet capacity. According to the government statement, having a common policy for all administrative offices will allow beneficiaries to take action on a single online platform.
Construction, Infrastructure & Mining Group Media Publications
https://anyflix.in/, https://legalmatters.in/ & https://ihtlive.com/