Views: 191
Read Time:
1 Minute, 57 Second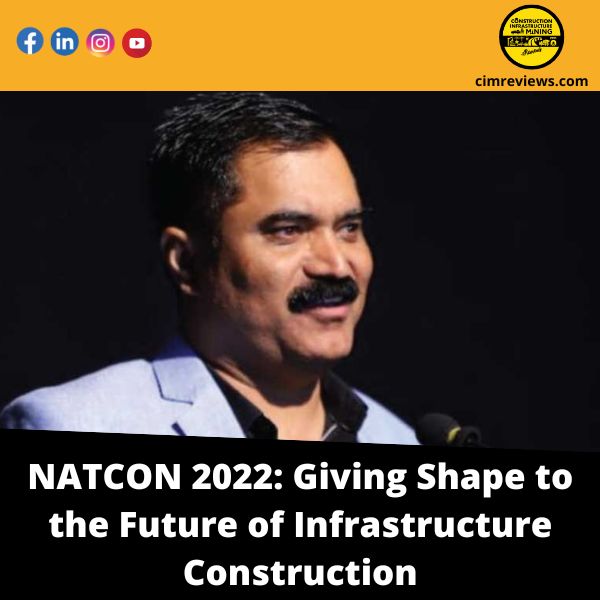 It is crucial to evaluate how our industry (civil engineering, architecture, design, technology, etc.) will influence future infra developments at this time when the past, present, and future are all intertwined. With the theme "The Future," we hope to establish a forum where professionals and industry leaders from a range of fields can discuss what the future holds for India's growth and development. National President of the Association of Consulting Civil Engineers is Vijay Sanap (India)
The National Convention of Civil Engineers, or NATCON, will be a creative melting pot. Industry veterans will discuss their predictions for the future of architecture, BIM, the metaverse, sustainability, data-driven design, computational design, water conservation, artificial intelligence, spaces, 3D printing, and robotics.
Visionaries like Shri Nitin Gadkariji, Manuel Rojkind (Mexico), and Kai-Uwe Bermann (USA) will share their perspectives on the future of infrastructure and construction technology that are relevant to the contemporary infra developments across India at NATCON 2022.
With the assistance of our supporting organisations, we are promoting the event through seminars, social media, trade magazines, and internal communications. Over 1000 delegates have already registered, and the event will feature speakers from nine different countries and nine different states. This is an outstanding response from the fraternity.
In terms of R&D, use of cutting-edge technologies, quality, and best practises in construction, our country is still in the development stage. We at ACCE(I) are very optimistic about the future and think that we will soon be on par with international standards. NATCON 2022 is a modest step in the right direction.
With industry leaders and experts discussing innovations and advancements in the field of construction methodologies with the key decision makers from Civil Engineering and Allied Fields, we are confident that NATCON 2022 will have a profoundly positive impact on the construction industry. In India, many international construction methodologies are still unavailable or in their infancy.
NATCON 2022 will be a significant forum for expert discussions on the various issues facing the construction industry, with visionaries like Union Minister Shri Nitin Gadkariji and Maharashtra's Deputy CM Devendra Fadnavisji in attendance.
Group Media Publication
Construction, Infrastructure and Mining
General News Platforms – IHTLive.com
Entertainment News Platforms – https://anyflix.in/
Legal and Laws News Platforms – https://legalmatters.in/
Podcast Platforms – https://anyfm.in/