Views: 383
Read Time:
1 Minute, 14 Second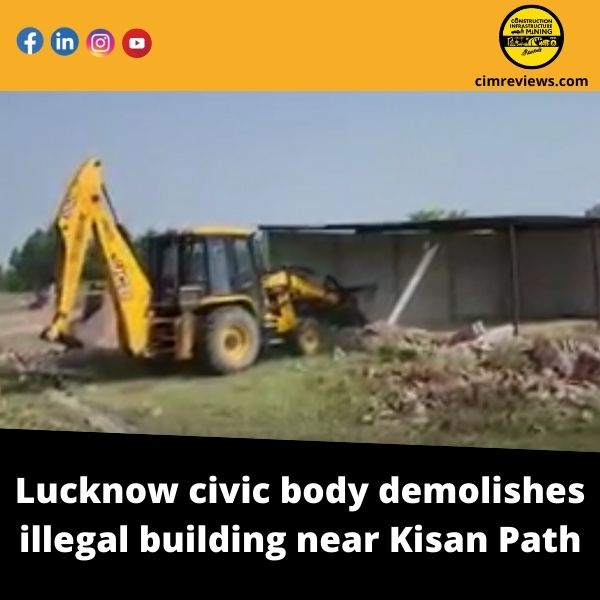 On Wednesday, the Lucknow Development Authority razed a building built on illegally encroached land as part of its ongoing anti-encroachment campaign. The administration has been cracking down on unauthorised properties, using bulldozers to tighten the noose around lawbreakers and fugitives.
Despite the fact that the city authorities had sealed a part of land, builder Mahendra Shukla erected a structure without LDA map clearance. The builder also owns Alaknand Enclave, which established a company on Dular Mau's green property and was demolished by officials today.
According to officials, a building was illegally constructed on 10 bighas of land at Kisan Path Second Ring Road and was dismantled today. According to officials, over 80% of the illegal structures have already been sold. ion undertook an anti-encroachment drive in Aminabad, Lucknow, against the unauthorised development of a complex. It was built on municipal land and covers 4000 square feet.
LUCKNOW ANTI-ENCROACHMENT DRIVE
The Lucknow district administration launched an anti-encroachment campaign on May 6 against the illegal development of a complex in Aminabad, Lucknow. It was built on municipal land and covers 4000 square feet.
Several additional unlawful projects in the city may soon face the bulldozers of the Lucknow Municipal Corporation. Yogi Adityanath, the Chief Minister of Uttar Pradesh, has urged officials to use bulldozers only against the illegally gained wealth of criminals and mafias. Many well-known tough guys and state officials have also suffered the wrath of the bulldozer.