Views: 216
Read Time:
2 Minute, 2 Second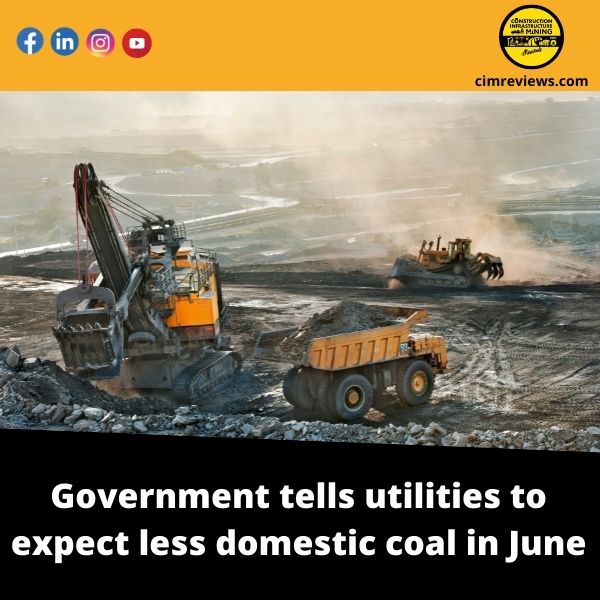 New Delhi, India – According to an internal federal power ministry memo obtained by Reuters, the government has reduced the amount of domestic coal power plants can anticipate to receive in June by 11.1 percent and has asked some utilities to import extra to bolster inventories as power demand increases.
India has overturned a policy of zero coal imports, declared an emergency rule to allow imported coal-based utilities to operate, and aims to revive closed mines to meet soaring power demand, which is expected to expand at the quickest rate in at least 38 years.
The ministry reduced total June domestic coal supply targets to 56.2 million tonnes from 63.3 million tonnes before, noting that domestic coal will be allocated proportionally to power-generating enterprises beginning June 1 based on availability.
"The balance demand would have to be met by imported coal and a realistic assessment of captive coal mine production," it stated in a May 24 letter.
The memo stated that blended import targets for June have been boosted by 16.2 percent to 4.89 million tonnes.
Lower imports, according to the power ministry, are placing strain on domestic coal supply and depleting power plant fuel reserves.
Coal stocks at power plants have fallen by a sixth since the start of the fiscal year on April 1. Indian utilities started the year with fuel stocks that would last only nine days, the lowest levels in at least nine years.
India last week warned state-run utilities that if they do not import coal for blending by June 15, they will face domestic supply restrictions.
Miners will enhance local supply to utilities that import more and help develop inventories if additional coal becomes available, according to the ministry's memo.
Coal India and Singreni Collieries, two state-owned mines, will now aim for a supply of 47.45 million tonnes in June, a 9.3 percent decrease from the previous target of 52.3 million tonnes.
The supply targets for so-called captive mines, in which the end-use of mined product is restricted, have been reduced to 8.78 million tonnes, a reduction of more than 20% from the previous aim of 11 million tonnes, according to the power ministry.
India has warned that if coal imports are delayed, utilities may face fuel shortages.
Construction, Infrastructure & Mining Group Media Publications
https://anyflix.in/, https://legalmatters.in/ & https://ihtlive.com/