Views: 191
Read Time:
3 Minute, 37 Second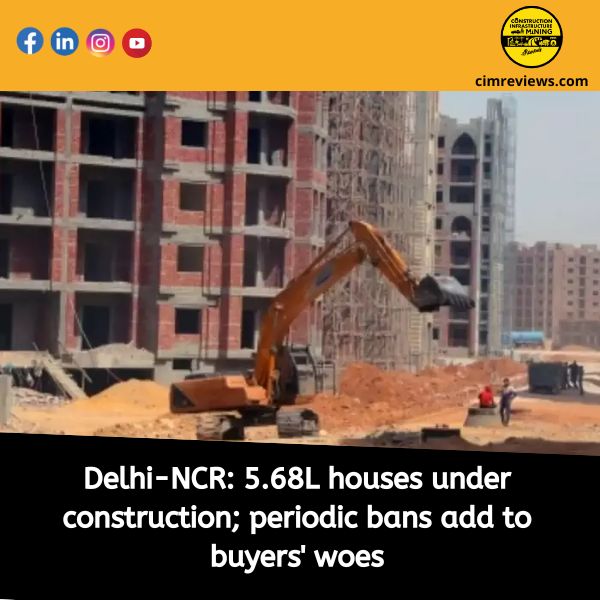 Despite having a bad image for being extremely slow to adopt new technology, the construction sector has made significant progress in this area over the past few years for a number of different reasons. One is out of plain necessity; given the space's numerous budget requests and project delays, something has to give. The COVID-19 pandemic also led to an increase in technology use across all industries as a result of the need to cope with an unheard-of situation. There is also a certain amount of anticipated exponential growth when businesses see how their rivals and peers gain and understand they ought to be following suit. In addition to all of that, the tools are getting better, which is just a simple fact. When compared to technology merely a decade or less ago, the technology being launched now is both more powerful and easier to use. 
The FARO 4D Construction Progress Management Solution was unveiled earlier this month at the Autodesk University conference in New Orleans by the 3D measurement, image, and realisation business FARO. It will be made available on FARO's Sphere SaaS platform, which, according to a press release from the company, "provides a central location for users to capture, view, share, and analyse reality capture data, allowing construction and operation professionals to benefit from faster site updates, easier virtual collaboration, and more trustworthy progress insights." The solution is anticipated to be made available later this year.
What makes this solution so enticing is how simple it is to use for people on and working with a building site in terms of visualisation and collaboration. The Sphere Viewer, which will use "a combination of computer vision, photogrammetry, and artificial intelligence (AI) to generate a comprehensive virtual worksite," is described by FARO as the key element of the new solution. In addition, users of the solution will also receive VideoMode, ProgressAI, and a brand-new robotics API, which will enable robotics manufacturers to integrate and directly import reality captured data from robots straight into the virtual jobsite. VideoMode uses 360-degree videos to enable faster and easier site documentation, ProgressAI uses AI to detect and report site progress, and the last is a brand-new robotics API. Boston Dynamics' Spot will launch first.
Workers on a building site – and critically, those who are not on a construction site – would greatly benefit from this type of solution, which provides faster and more accurate insights on a straightforward SaaS platform. Users will be able to bring all of their reality capture data, including point cloud data and 360-degree photos, and the AI will process the data to generate a single, all-in-one 3D model, enabling quick and accurate analysis on a project. The ProgressAI feature will also rely on AI to identify where changes have been done on a project, providing project managers with early warnings if something has changed that wasn't supposed to or if a certain modification did not go as planned. Technology-free, by the time these potential issues were located it was a costly – both in terms of time and money – process to ensure that the project is completed correctly. Being able to detect these kinds of changes as early as possible is among the top priorities for many project managers who are trying to deliver their projects on time and under budget. 
The 4D Construction Progress Management Solution will provide our customers with unmatched insights, according to FARO's Building Insights team President Patrick Bohle. He also said that the new tool "brings together 3D models from different capture devices and different accuracy levels to ease navigation, increase user accessibility, and enable unprecedented progress management with the ability to report, verify, and compare all angles of a project over time."
According to Hensel Phelps' Senior VDC Manager Will Plato, "For the first time, we can unite speed, accuracy, and analytics capabilities of stationary and mobile 3D laser scanning as well as 360° photo and video. Hensel Phelps is a leader in general contracting and construction work for the planning, building, and management of landmark buildings. The days are over of static, standalone point cloud and 360° projects."
Group Media Publication
Construction, Infrastructure and Mining   
General News Platforms – IHTLive.com
Entertainment News Platforms – https://anyflix.in/
Legal and Laws News Platforms – https://legalmatters.in/
Podcast Platforms – https://anyfm.in/