Views: 476
Read Time:
1 Minute, 32 Second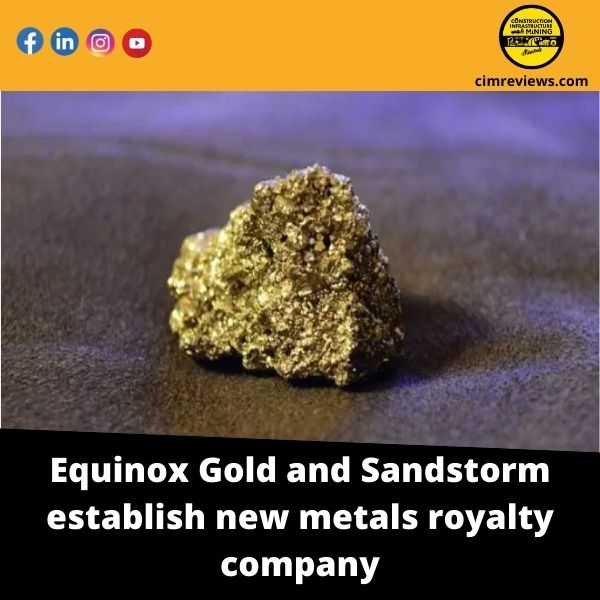 Equinox Gold and Sandstorm Gold have formed Sandbox Royalties Corp, a new diversified metals royalty corporation with holdings in the Americas and Europe.
Equinox and Sandstorm have both inked agreements with Rosedale Resources under which Rosedale will buy a portfolio of royalties from Equinox in exchange for $28.4 million in Rosedale common shares.
Rosedale will also pay Sandstorm $65 million in royalties, with $32.9 million in a promissory note convertible into Rosedale shares and $32.1 million in Rosedale shares.
Rosedale will be renamed Sandbox Royalties once these transactions are completed.
President and CEO Greg Smith, chairperson Marcel de Groot, CFO Victorian McMillan, and general counsel Craig Rollins will lead Sandbox Royalties.
"Greg will continue to represent Equinox Gold on the boards of Solaris Resources and i-80 Gold and will transfer from President of Equinox Gold to assume the new post of president and CEO of Sandbox Royalties," said Equinox Gold CEO Christian Milau.
Sandbox will have exposure to a variety of resource royalties, including gold, silver, copper, zinc, graphite, and uranium, as well as immediate cash flow from royalties generated.
"Sandbox Royalties will produce immediate and future benefit for Equinox Gold from our portfolio of royalties and will continue our tight partnership with Sandstorm," said Equinox Gold chairman Ross Beaty.
Equinox Gold, according to Beaty, will curtail its merger and acquisition activity.
It would instead focus on building an internal growth pipeline, which would include the new Santa Luz gold mine in Brazil, expansion projects at Los Filos, Aurizona, and Castle Mountain, and the Greenstone gold mine, which is now under development.
Sandbox intends to go public on a Canadian stock exchange, subject to approval from the relevant stock exchange.
Construction, Infrastructure & Mining Group Media Publications
https://anyflix.in/, https://legalmatters.in/ & https://ihtlive.com/