Views: 195
Read Time:
5 Minute, 26 Second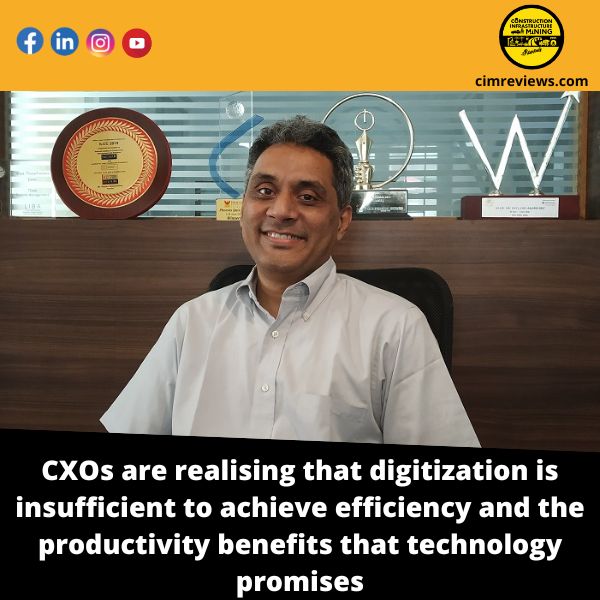 While there are other project management products on the market, ConstructHelix, a division of Bentley Acceleration Initiatives, focuses on the unique requirements of the construction sector in India. With the help of mobile collaboration, predictive analytics, and immersive decision support, our flagship SaaS product, nPulse, was created in India to speed up and improve the efficiency of engineering, infrastructure, and construction projects.
They have also reduced the number of Excel spreadsheets needed to administer the project, avoided duplicate data entry, and established a single source of truth, all of which have improved project governance and control over their portfolio of projects.
Digitalization is taking place at different rates in all areas of the industry, from owners to contractors. When mid- and large-sized businesses began implementing ERP systems and integrating scheduling systems to bring process rigour to accounting, finance, and planning, we witnessed the first wave of digitization. Then, with the advent of mobility, came the second wave of digitization, with mobile apps emerging for a number of processes, including quality, safety, and field progress capturing. Email and SMS collaboration are likewise well-established and here to stay.
Pulse was created to digitalize all project processes from engineering to procurement and construction, realising that the industry has previously relied on time-consuming paperwork and manual methods. It connects data silos and automates workflows by interacting with enterprise resource planning (ERP), scheduling, and document management systems. In order to guarantee flawless information flow between the systems and stakeholders, nPulse also includes native capabilities for collaboration, field data gathering, and all other activities. nPulse generates forward-looking key performance indicators (KPIs) for decision-makers to actively manage projects to established KPIs using all system information. Our clients have seen a 20% increase in project management productivity and an 80% decrease in the time it takes to address difficulties.
Working with partners and industry leaders, ConstructHelix aims to be a thought leader and lead that next wave.
An infrastructure project's Capex phase, which typically lasts from concept to commissioning, involves a dispersed group of stakeholders, including owners, project management consultants, other consultants, and contractors, who work together and manage projects using dispersed groups of technology solutions. Because of the fragmentation, projects are monitored and managed using reactive, backward-looking KPIs, which results in time and expense overruns that decision-makers must cope with because they have limited power to influence and course-correct a project. The driving concept of nPulse is the understanding that the information flow between these systems and stakeholders, if managed well and used to proactively manage projects by reaching forward-looking KPIs.
Information is also promoted as a waste in construction that needs to be well managed for successful mid-stream project course correction by lean construction, a set of procedures and tools that developed from lean manufacturing principles. The Last Planner System, a concept not present in most scheduling solutions, is introduced by lean construction and increases the trustworthiness of project plans by linking information and stakeholder sources to the schedule. Lean construction also makes use of the data to identify areas for process improvement and promote ongoing project management during the Capex phase.
In order to address issues with information flow, nPulse was created using lean building concepts. The solution, which was developed in collaboration with the Building Technology and Construction Management division of the Indian Institute of Technology Madras, Chennai, identifies the lookahead constraints that may cause a project to fail and uses an alerting mechanism to make sure that they are promptly resolved. The patented planning algorithms of nPulse predict project completion dates using productivity-based methods. Data entry duplication is minimised, if not completely eliminated, thanks to its bidirectional connectivity with existing solutions. The forward-looking KPIs provide decision-makers with enough advance notice to course-correct projects in the middle of them, preventing schedule and expense overruns. Last but not least, organisations can implement process interventions using the analytics-based dashboards and networked nature of the information.
Currently, India is where most nPulse is purchased. More than 3,000 customers utilise the solution everyday, and it is used on more than 250 projects spanning several industries. Our emphasis on India enables us to make sure that we comprehend the needs of the market and can efficiently and successfully serve it. International trade is common among nPulse clients, especially in the Middle East, Africa, and Southeast Asia. Consequently, nPulse has been implemented in more than 25 nations. However, based on our own experience, we haven't had to significantly alter the solution for their projects because the fundamental procedures remain the same.
In response to several requests, we are working to localise the user interface in order to improve the user experience. We plan to develop throughout Southeast Asia over the coming years, but organically, as our experience in these regions increases.
To develop building technology solutions for this region of the world, the ConstructHelix team was established. Although nPulse is the ConstructHelix group's initial and hence flagship offering, our users may anticipate us to develop more solutions and capabilities to enhance how they manage the lifecycles of infrastructure assets. We benefit greatly from being a part of the Bentley Acceleration Initiatives.
One of them is that we now have access to a range of technological elements from Bentley's portfolio. Included in this is the Bentley iTwin platform, an open information service used to manage asset lifecycle data. The nPulse data will be posted on the iModelHub, as planned. Customers will then have the ability to access not only Bentley solutions but also any other solutions they might already be using. then create customised reports, dashboards, and KPIs to suit their specific needs.
The ConstructHelix team is also seeking to expand the capabilities of its portfolio by incorporating sensor-based data collection from the field, which can mine the data present in nPulse for project information as well as other information obtained through sensors using data analytics and machine learning.
The ConstructHelix team will develop strategies for integrating these solutions with nPulse and developing new solutions to supplement the application. Some of these solutions' components are currently included in the Bentley portfolio. The group's primary goal is to deliver infrastructure projects more quickly and effectively through teamwork, predictive analytics, and immersive decision-making.
Group Media Publication
Construction, Infrastructure and Mining
General News Platforms – IHTLive.com
Entertainment News Platforms – https://anyflix.in/
Legal and Laws News Platforms – https://legalmatters.in/
Podcast Platforms – https://anyfm.in/