Views: 179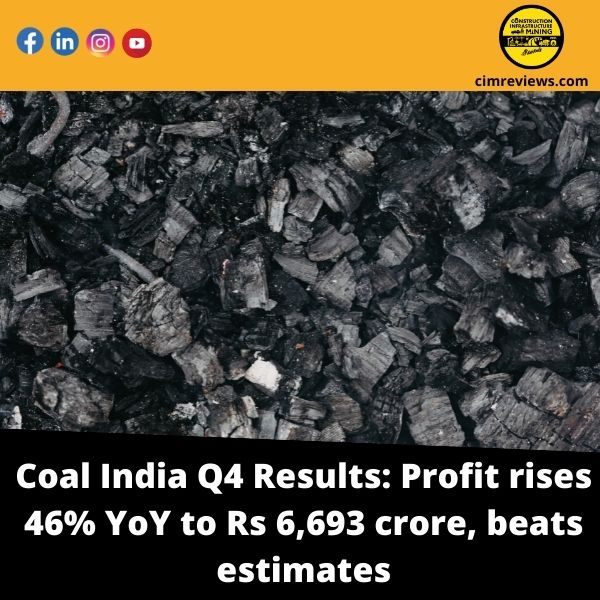 NEW DELHI — Coal India reported consolidated net earnings of Rs 6,692.94 crore for the quarter ended March, up 45.91 percent from Rs 4,586.78 crore in the same quarter last year.
The profit number is higher than the Rs 5,734 crore polled by ET Now analysts.
Revenue from operations was Rs 3,2706.77 crore for the quarter, up 22.49 percent from Rs 26,700.14 crore in the previous quarter.
The company's board of directors declared a Rs 3 per share dividend, subject to shareholder approval at the annual general meeting (AGM).
During the March quarter, the company produced 209 million tonnes of coal, up from 203.42 million tonnes the previous quarter. The total offtake, including purchased coal, was 180.25 million tonnes, up from 164.89 million tonnes previously.
The stock dropped approximately 1% to Rs 181 ahead of the earnings announcement.