Views: 165
Read Time:
1 Minute, 56 Second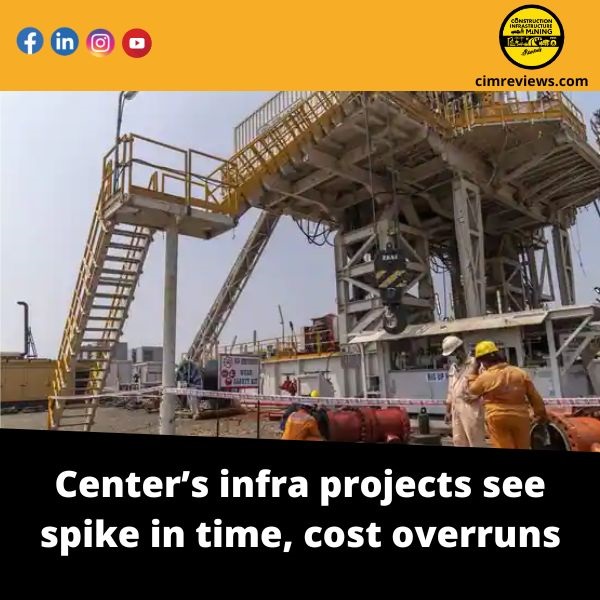 "The Covid-19 disruption and labour unavailability during the last two years may be to blame for the increase in time delays and expense overruns." Now that normalcy has returned, it is probable that labour will return and infrastructure projects would be completed more quickly "Icra Ltd's chief economist, Aditi Nayar, stated.
Because these are central government projects, the time overruns could be attributed to delays in the government's delivery of funding, according to Madan Sabnavis, chief economist of Bank of Baroda. "This was due to the constant rebalancing of cash flows during the year as priorities changed," says the report "Sabnavis stated.
Second, contractors working on projects encountered issues with workers who had returned to their houses in 2020. "It's possible that this contributed to the timing delays. Finally, due to the unequal performance of many industries, such as coal, power, and metals (due to price fluctuations), there would have been a tendency to move slowly on these projects," Sabnavis explained.
As of April, 647 of the 1,559 central government projects costing $150 million or more had been delayed relative to their initial schedules, with 107 reporting additional delays compared to the previous month's completion date. 29 of the 107 projects are mega projects with a budget of 1,000 crores or more.
The original cost of implementing these 1,559 projects was 21.73 trillion, but the estimated cost of completion is projected to be 26.72 trillion, resulting in a cost overrun of 4.98 trillion, or 23% of the original cost.
"Cost overruns have increased as a result of the second consecutive year of high inflation. "Time overruns usually expose organisations to cost distortions because as projects lengthen, they become more exposed to input cost increases," said Sabnavis of Bank of Baroda.
Delays in land acquisition, state-by-state lockdown due to Covid-19, insufficient manpower, lack of infrastructure support and linkages, delays in arranging project financing and finalising detailed engineering, and changes in scope were all cited in the Mospi report as reasons for cost and time overruns. Other factors include delays in tendering, ordering, and equipment delivery, as well as legal and regulatory concerns and contractual issues.
Construction, Infrastructure & Mining Group Media Publications
https://anyflix.in/, https://legalmatters.in/ & https://ihtlive.com/