Views: 268
Read Time:
2 Minute, 6 Second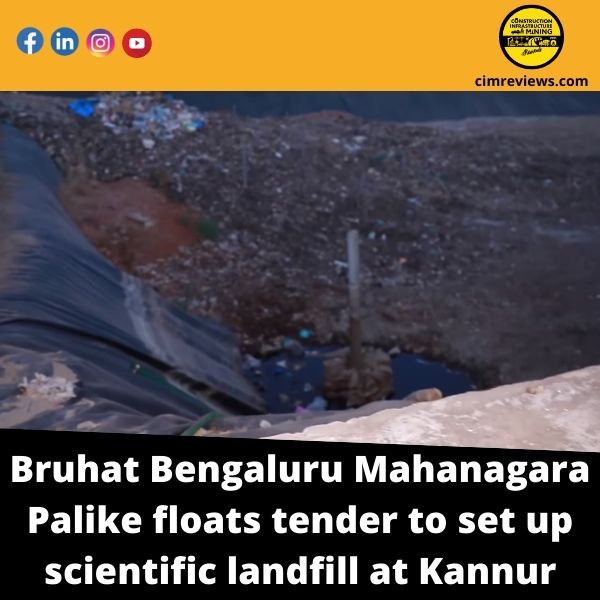 BENGALURU: The Bruhat Bengaluru Mahanagara Palike (BBMP) is moving forward with its proposal to build a scientific landfill on 10 acres of property in Kannur, Mahadevapura assembly seat.
The procurement, which was issued on May 19 and was worth Rs 88 crore, was won by a single bidder, MS Jathin Infra Private Limited, and the financial bid is still pending. This will be the city's ninth landfill (six are not functional).
The BBMP action comes despite the fact that establishing landfills violates National Green Tribunal (NGT) norms.
The tender also involves the development of nearby settlements to avoid citizens' objections to waste disposal. Three or four gramme panchayats will be established by creating roads, installing streetlights, and providing other basic services. The corporation that constructs the landfill is responsible for operating and maintaining the infrastructure. However, the Karnataka State Pollution Control Board has yet to approve the proposal (KSPCB).
By establishing more landfills, the civic body hopes to cut travel time and accidents caused by waste-carrying trucks. It has prepared the infrastructure in Bagalur, but the urban local authority in Hullahalli is unable to begin construction since a matter is pending in court. They are now dumping inerts and rejects at Mittaganahalli landfill and Bagalur.
reducing the distance between landfills to avoid accidents
Trucks must travel significant distances from various places, even on high-density routes, according to officials from Bengaluru Solid Waste Management Company (BSWMC). There have been numerous reports of trucks running over individuals. Officials believe that if the distance is minimised by creating landfills, this will not happen.
According to Madhu R, executive engineer at BSWMC, in addition to the tender, the company has requested for environmental clearance and KSPCB permission, which is expected to be a lengthy procedure. "Three or four gramme panchayats will be established as well." Residents can chart their desires for roads, lamps, community centres, public restrooms, and other amenities. "This will assist establish public trust in allowing rubbish to be disposed of at a landfill," he said.
Meanwhile, experts say there are various criteria for identifying a landfill. "I hope that all statutory clearances from SEIAA (State Environment Impact Assessment Authority) and KSPCB are obtained for a scientific landfill, as well as the scientific parameters — namely surface waterbodies, sensitive areas, land use, road access, residential area, urban area, aquifer potential (groundwater), slope, soil permeability, geological fault properties, airport location, haul distance, flooding area, wind potential, utilities, rainfall intensity (climate).
CIMR Group Media Publication
https://anyflix.in/ & https://ihtlive.com/