Views: 260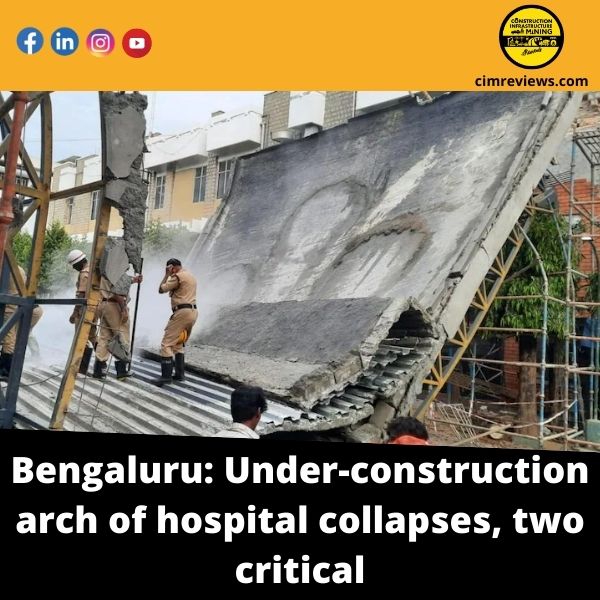 The under-construction Welcome Arch at St Martha's Hospital in Bengaluru collapsed this morning. Four workers on the arch's construction were trapped beneath the rubble.
Firefighters rushed to the scene and rescued all four workers. Two of them are critically ill.
The hospital, which is located on Nrupathunga Road, had asked its patients to avoid utilising that section of the hospital while construction was taking place.
A stormwater drain slab collapsed in the city this week, injuring six employees who plunged 50 feet below as the slab caved in.
After torrential rains lashed the city earlier this month, the newly completed Atal Bihari Vajpayee Stadium sustained significant damage to the roofing and structural frameworks.
Construction, Infrastructure & Mining Group Media Publications
https://anyflix.in/, https://legalmatters.in/ & https://ihtlive.com/