Views: 206
Read Time:
1 Minute, 19 Second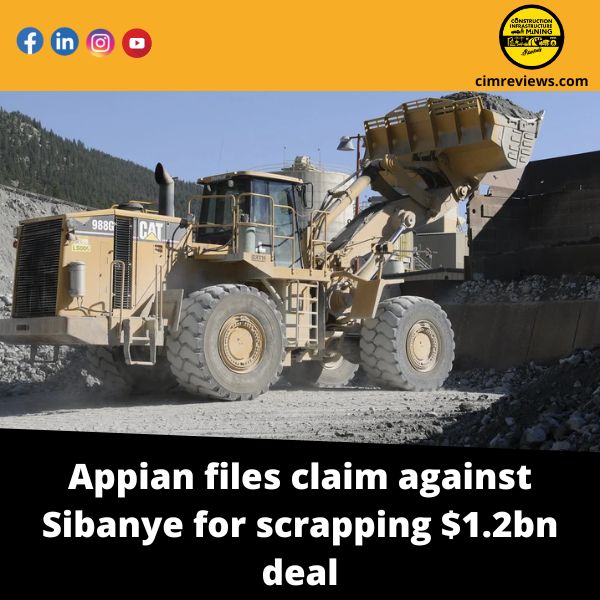 Appian Capital Advisory-sponsored funds have filed a compensation lawsuit against Sibanye-Stillwater, a South African company, for abandoning a $1.2 billion contract to buy Brazilian mining assets.
The claim procedures were brought in the High Court of England and Wales to recover'significant' damages after Appian served a notice of claim on the miner in March 2022.
Sibanye was slated to acquire the Santa Rita nickel and Serrote copper mines under a deal reached in October 2021 with affiliates of Appian-advised funds.
Sibanye allegedly broke two sale and purchase agreements (SPAs) by failing to purchase Atlantic Nickel, which owns the Santa Rita nickel mine, and Mineraço Vale Verde (MVV), which controls the Serrote mine, according to Appian.
Due to a geotechnical occurrence that had a major and detrimental impact on the Santa Rita mine's financial situation, properties, assets, and obligations, Sibanye called off the agreement in January 2022.
Appian disputed this argument, stating that Sibanye misrepresented the geotechnical instability as a material unfavourable consequence at one of the two mines.
"Appian believes Sibanye has wrongfully relied on the incident to evade its legal duties, and that Sibanye intended to terminate the SPAs for commercial reasons unconnected to the geotechnical event," Appian said in a statement.
"Sibanye's refusal to finalise the acquisition and false public claims about the Santa Rita mine have significantly harmed Atlantic Nickel and Appian's market perception." The firm is attempting to recoup all of its damages through these procedures."
Construction, Infrastructure & Mining Group Media Publications
https://anyflix.in/, https://legalmatters.in/ & https://ihtlive.com/